Stew Buckler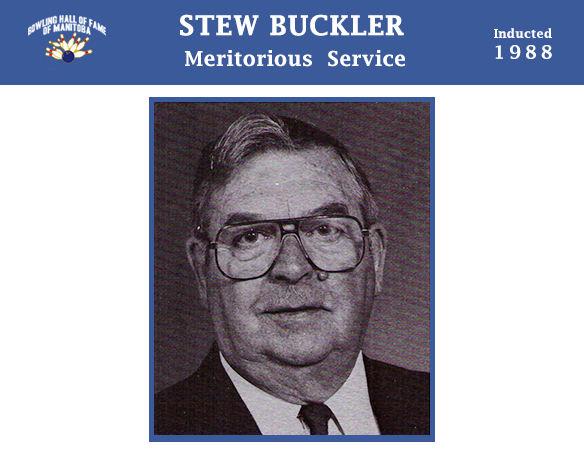 Secretary of the Hoof and Horn league – 1944.
Elected to Board of Directors of the Winnipeg Bowling Association – 1965.
Progressed to President – 1973-75.
Served on Winnipeg Bowling Association's Board for 20 years. President of the Manitoba Provincial Tenpin Bowling Association – 1977
Vice President of Canadian Tenpin Federation – 1984
President of the Winnipeg Masters Tenpin League for 21 years.
Media Chairman for the FIQ American Zone Championships – 1981
Vice President of Manitoba Tenpin Federation – 1988
Chairman of the Elite Development Committee – 1988 – 1993
Founding member of the Manitoba Bowling Hall of Fame – 1988
Awards:
Life Member Winnipeg Bowling Association
Life Member Manitoba Provincial Tenpin Bowling Association
Outstanding Volunteer for Tenpin Bowling – 1985