Ring Engravement
ATTENTION
MANITOBA BOWLING HALL OF FAME MEMBERS
The Bowling Hall of Fame of Manitoba, with support
from the Manitoba Tenpin Federation has designed a
Hall of Fame ring for its members.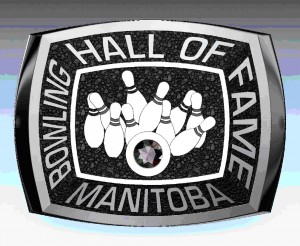 The ring is available in Sterling Silver in both Men's ($215.00 +taxes) and Ladies ($170.00+taxes) sizes.
Gold is also available for approximately $1000.00, dependent on the price of gold at time of order.
MTF is providing a one-time subsidy of $50.00 to all
Hall of Fame members upon payment of their ring.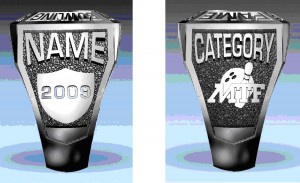 The ring includes a stone of the member's choice
set in the bowling ball on the top of the ring.  The bowlers name and year of induction are engraved on one side,
while the other depicts the category(ies) the member
was inducted under with the MTF logo underneath.
The categories are Athlete, Merit, Builder & Service.
The rings are to be purchased through Carat & Karat located at  823 St. Mary's Road in Winnipeg.   They can
be reached at 992-9609 (office) or 992-9606 (direct) to
book an appointment for sizing and customizing.
Other options offered by C & K to reduce costs, are that the member can provide their own stones or if purchasing a gold ring, they can also supply some of their own old
gold jewellery to be used in production of the ring.
Any member wishing to purchase a ring, must first contact the Manitoba Tenpin Federation to make arrangements as only a limited number may be subsidized per year.  For further details contact Ken Burns at 925-5705.